Difficulty level: Beginner
Approx reading time:
OK, so your significant other has expressed a desire to let you take charge.
He mentioned words that you see as some dark underworld, and rushed off to the internet to find what all the stuff is about.
The first thing to do is relax.
What Domme Does He Want
One of the first things that needs to be done, is find out what sort of domme does he feel he wants to be subservient to. We can discuss how that can be done later, but we need to define what sort of domme you will need to be.
Broadly speaking, this falls into about 5 categories. There may be elements from a few but here's some idea of what he might be meaning.
Purely sexual – Essentially he desires you to be a bit more dominant in the bedroom. The confines or your role as a domme will revolve only around bedroom play. Maybe a little outside, but essentially it is very private in nature. He probably wants you to take control, in the bed a bit, or demand sexual gratification on your timetable, not his. He wants to pass over initiation to you. There is no pain, humiliation or embarrassment components to your role as a domme.
You would probably be expected to demand oral sex from him when you feel like it, in other words put your sexual pleasure above his, and control his orgasm. In the bedroom he would do as you commanded him and expect to be teased for your amusement.
Gentle femdom – This will move your role as a domme a little further than the bedroom. Gentle female domination would not normally be associated with any pain or humiliation. It's still largely a private affair between you both. You will be granted a freedom to control him, within certain confines. You can make him perform tasks at your discretion.
You will largely be able to demand any sexual favour you require, and be able to tell him when he can have his own sexual gratification. Think of him as a pleasure toy and you may not be far off. You will be able to dish out rewards and punishments at your discretion. You would be able to make him wear womens underwear to work for a kink, get him to prepare your next morning's clothing, and if he was a good boy then you may allow him to give you oral.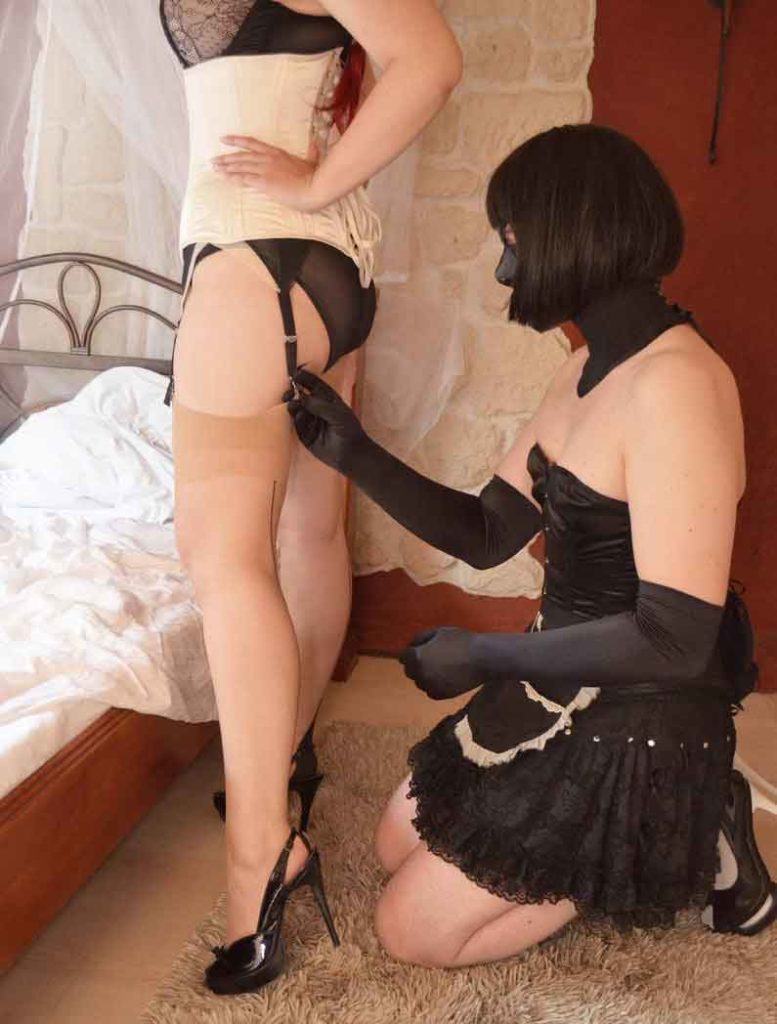 Alpha female – This is a little bit of an upgrade from the gentle femdom. As well as any sexual request you desire, there will be more control granted to you. Your alpha female domme will be matched by his beta male sub. Again, it doesn't have to involve pain or humiliation so to speak, but you will be given more control.
You will be able to give him more mundane tasks, and he will act a bit more like a servant. He will enjoy your authoritative manner. The tasks you can ask are likely to be a little more humiliating, like using him as a footstool, or making him wash up while wearing womens clothes. You could well have control of his ability to orgasm, and apply a cage if you so desire. The tasks can be longer and require more effort to complete, like research for something or writing your CV.
You might be expected to act like a highly sexual female, and some strapon play might be a part of this role.
Roleplay domme – This one is pretty simple in its confines. Your role as a domme is desired within the context of a sexual roleplay scenario. It's likely that he would want you to play a role where there is natural female dominance.
The domme is usually confined to the roleplay role, and once the roleplay is over, then the domme and sub element subside.  It doesn't have to be sexual, but there is normally some sort sex play tied to roleplay. Typically you would be expected to roleplay a deviant nurse, a bitchy boss, a headmistress or a cop.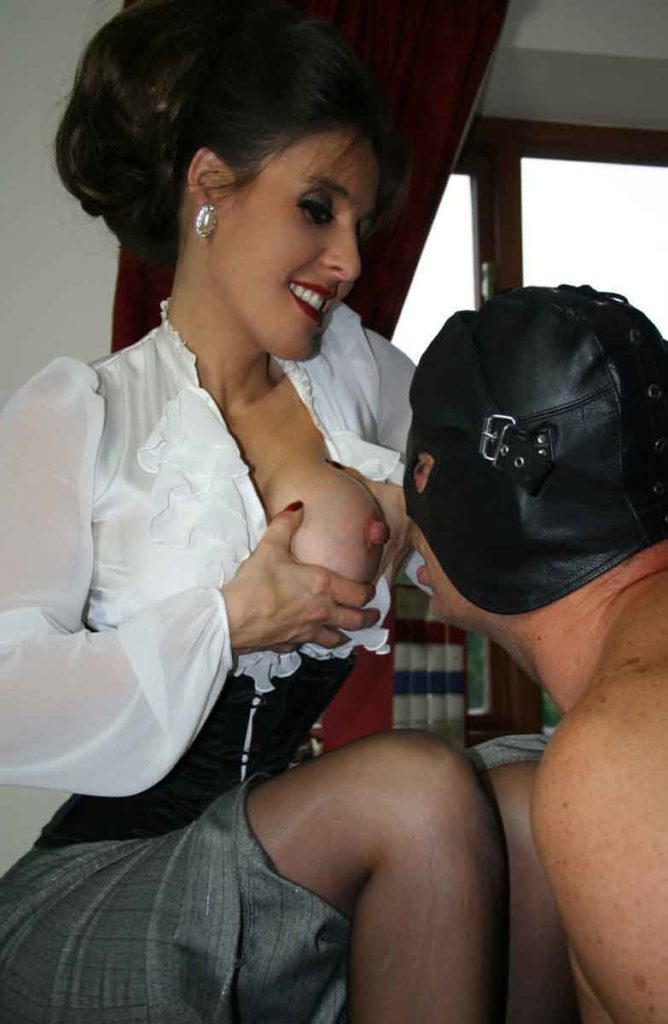 Lifestyle domme – This is almost complete lifestyle control. Normally, men seeking a dominant female for this purpose seek out a partner with the corresponding desires. If he has approached you, it is unlikely that he wants to go this far, unless he mentioned it early on.
With this type of domme role, you are basically in control of his entire life. You control his tasks, his pleasures and punishments, should he not please you.
Rating widget: